NAD products are notorious for their build quality and sound quality. For us to have the NAD line in stock and the ability to send it to your home within hours of your order, excites us.
The NAD C 316BEE V2 Integrated Amp packs clarity and a punch. This integrated amp not only comes at an audiophile-grade, but it comes at an affordable cost, allowing you to simply create a HiFi audio system without breaking your budget. With 40 watts per channel, you can power about any speaker you want.
We love carrying integrated amp, simply for the reason of having more capabilities whether watching TV or listening to music, all of the audio will be played through the amp and out of your speakers. If you want to add Vinyl, the NAD C316BEE V2 also comes equipped with a phono pre-amp. 
Call Us For More Information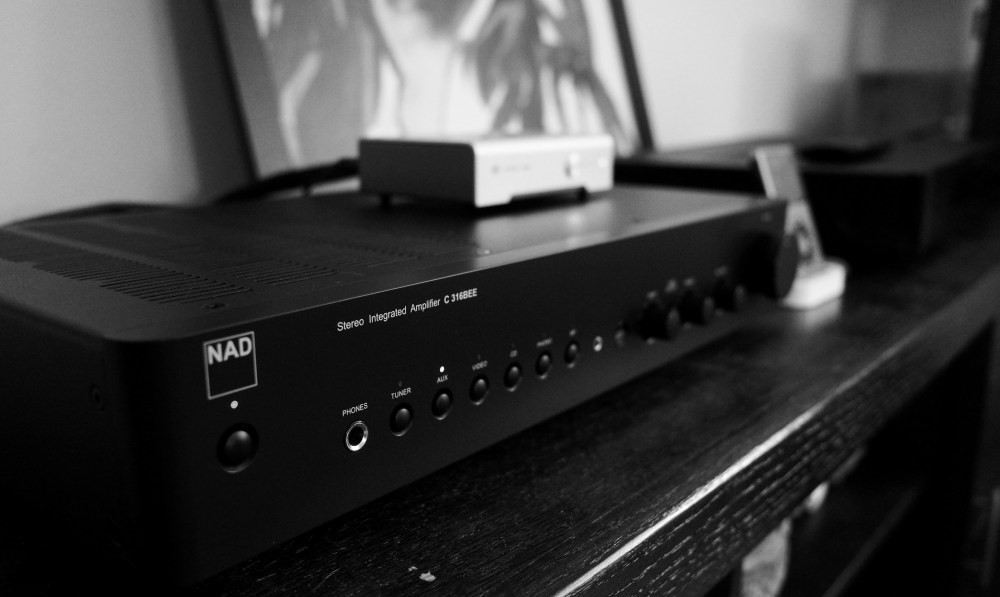 Great services to match our great prices. 
Your local audio and video supplier for the Salt Lake and Sugar house neighborhoods.