We are innovators when it comes to audio and video production. Create your space with immersive sound and stunning picture quality with our help.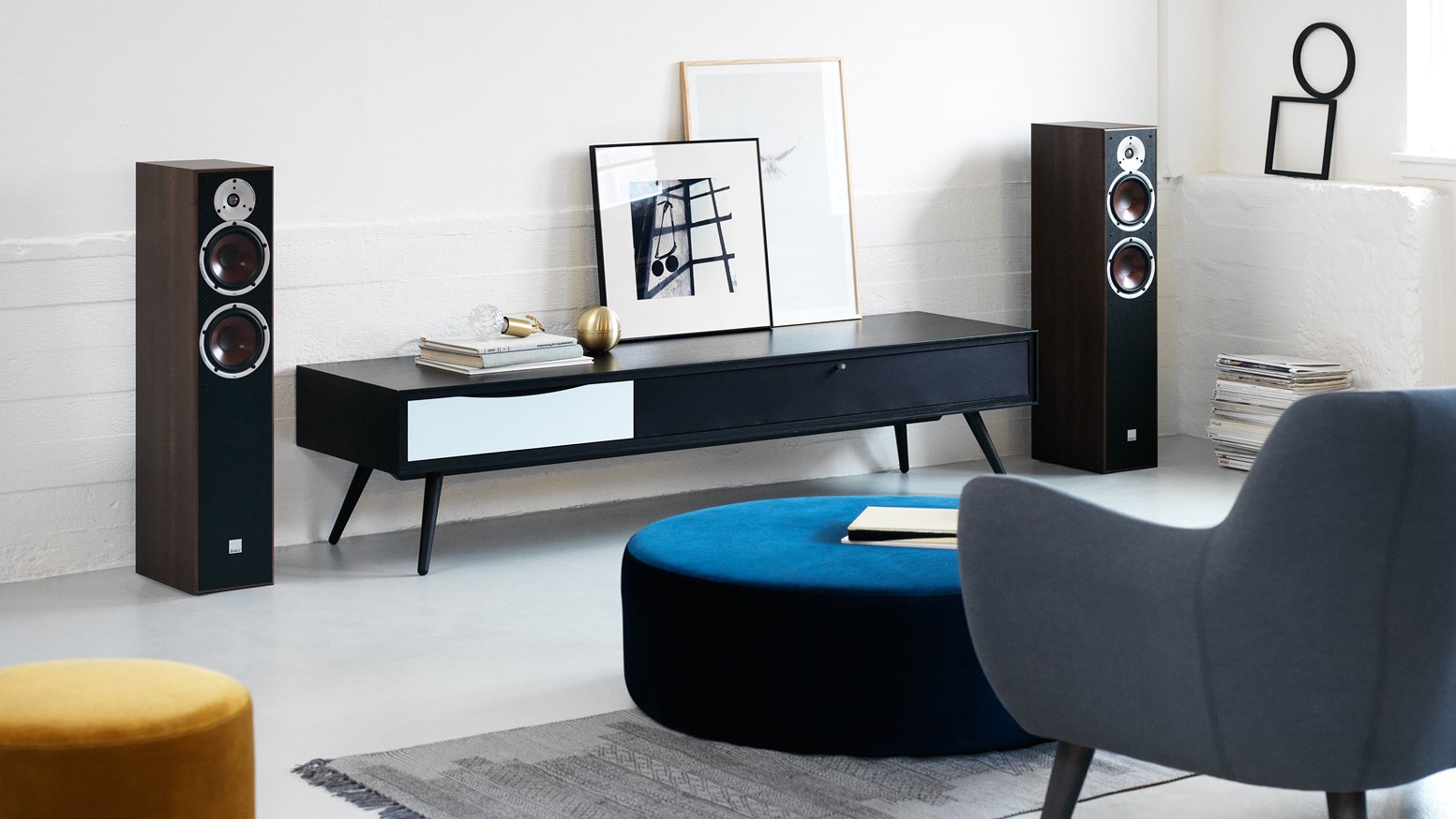 Bring your apartment to life. Don't settle for a TV that isn't 4k, and don't settle for poor-quality audio from your TV. Instead, incorporate a seamless audio and video solution that works every time from the moment you turn on your TV to when you shut it off. We take your idea of what apartment audio should be like (having only a soundbar) and give you something fascinating.
We sit with each client to find the needs and help find the right solution for the space. We carefully measure the wall, finding the best position and height for your TV while working with your budget to find an audio setup perfect for your space.
Viewing For Your Pleasure
Finding the perfect TV shouldn't feel like a chore, but we understand why it does. With our knowledge of the latest specs and upgrades, we can confidently tell you which TV is the best for you and your space. Our TV Room Perfect not only allows you to make the right decision of the correct position on the wall, but it makes it effortless to choose the proper size for the wall. The last thing you want to happen is to buy too small of a TV that is swallowed by the size of the wall. We are fans of the Samsung Frame TV for its sleek design, the smart TV features, and the ability to effortlessly access the HDMI inputs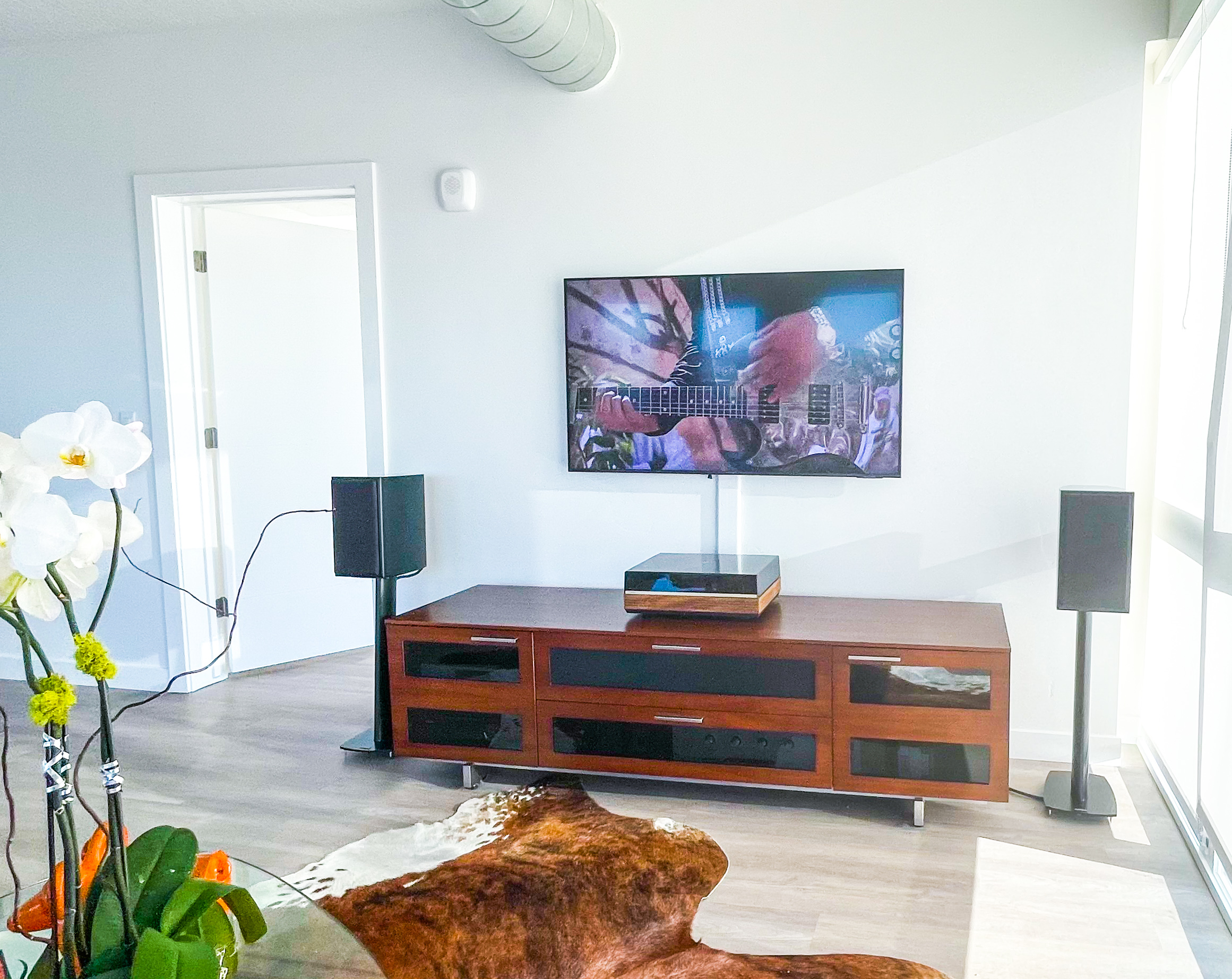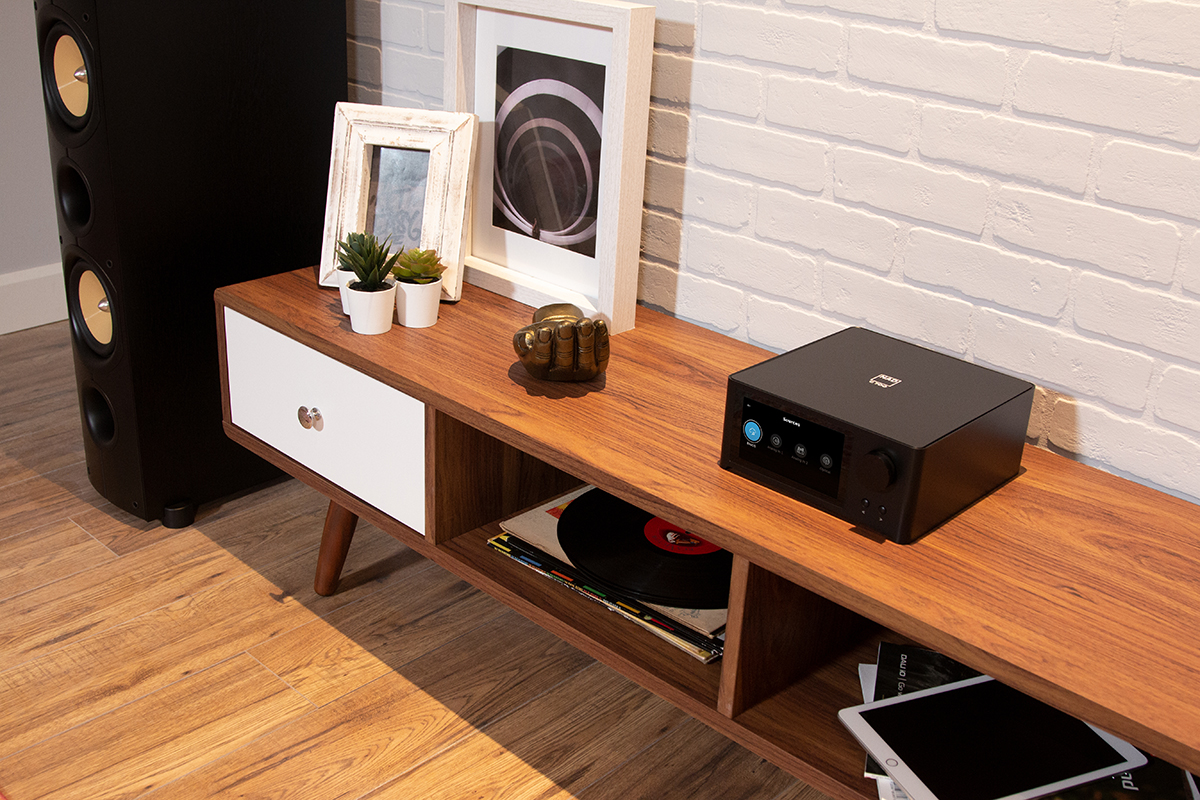 Previously, to have an audio system work with your TV required a bulky amplifier and numerous amounts of cables that looked like spaghetti behind your TV. Technology has long made the mess and hassles of an audio system obsolete. Now, most current amplifiers are equipped with an HDMI or optical output that connects directly to your TV, allowing for fewer wires. We are enthusiasts of the Sonos Amp and the Bluesound Powernode because it gives you both a digital and HDMI output for your TV, amplification for your speakers, and has a sleek design perfect for a media console.
Sonos and Blusound offer a line of products that is an all-in-one system. What this means is it is an amplifier with 80-100 watts per channel so you can power your speakers, it has automatic HDMI switching so you can watch TV through your speakers, and also has music streaming ability so you can stream Spotify, Tidal, and Apple music with a press of a button. The best part is everything runs through an app on your phone!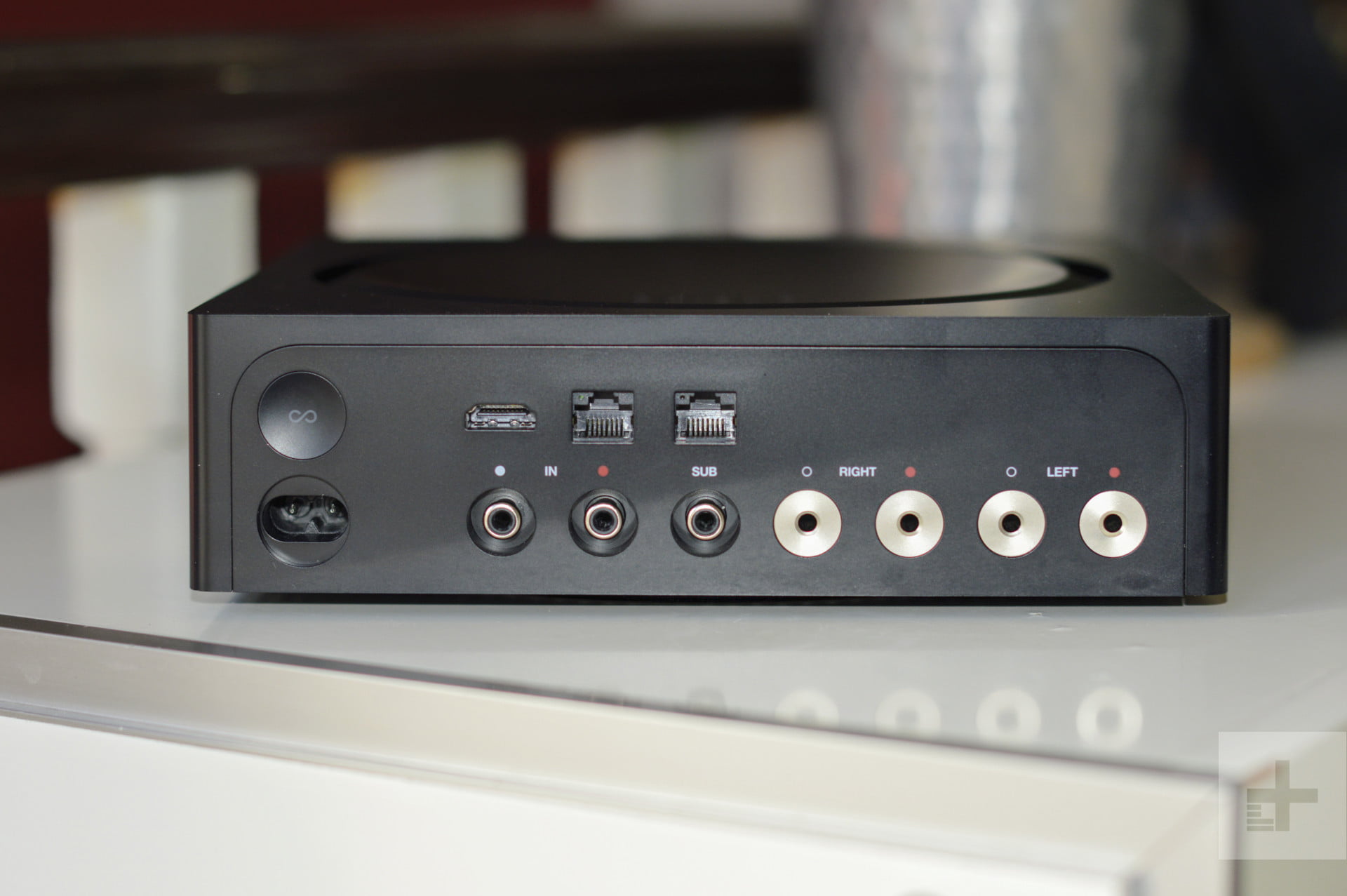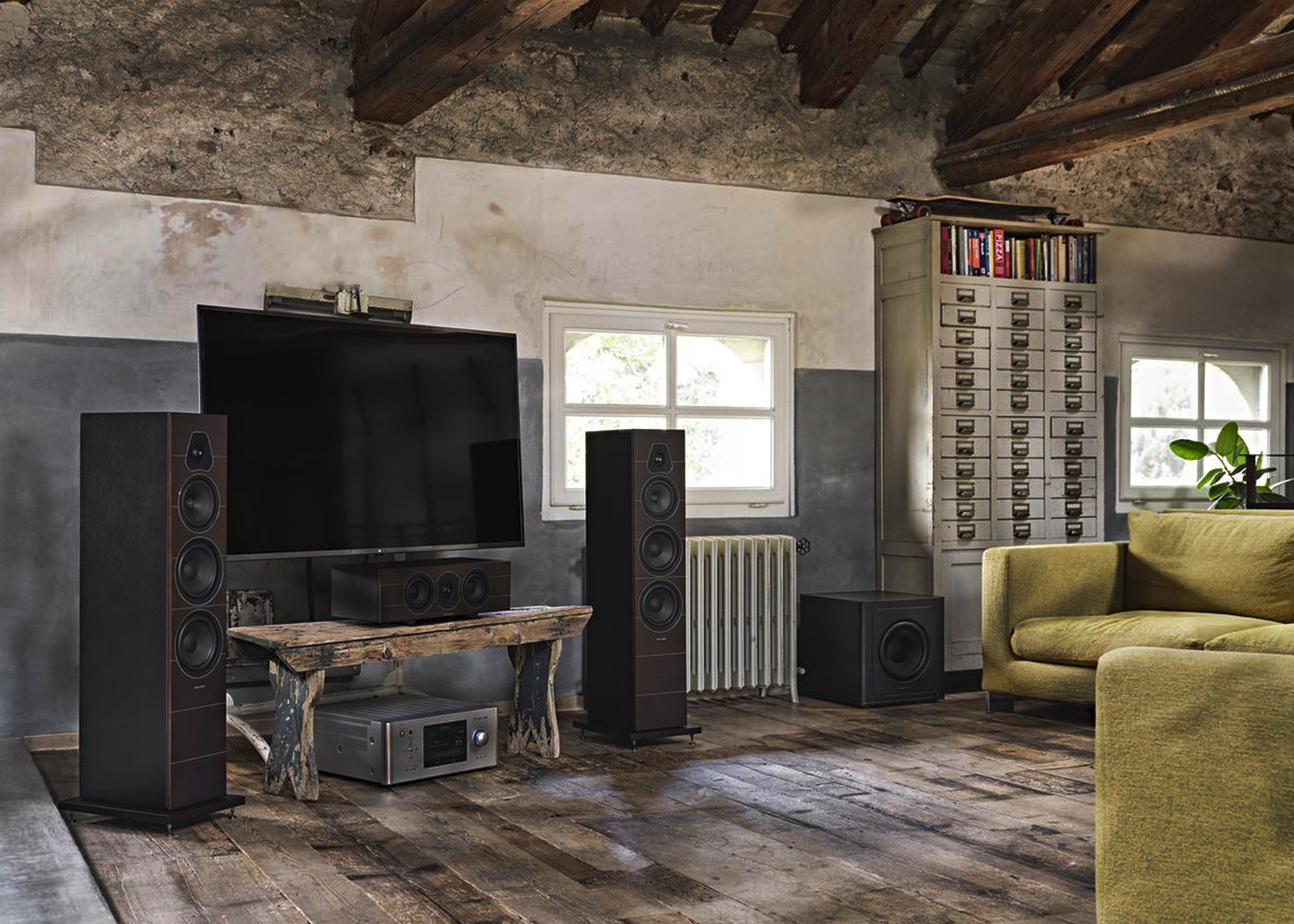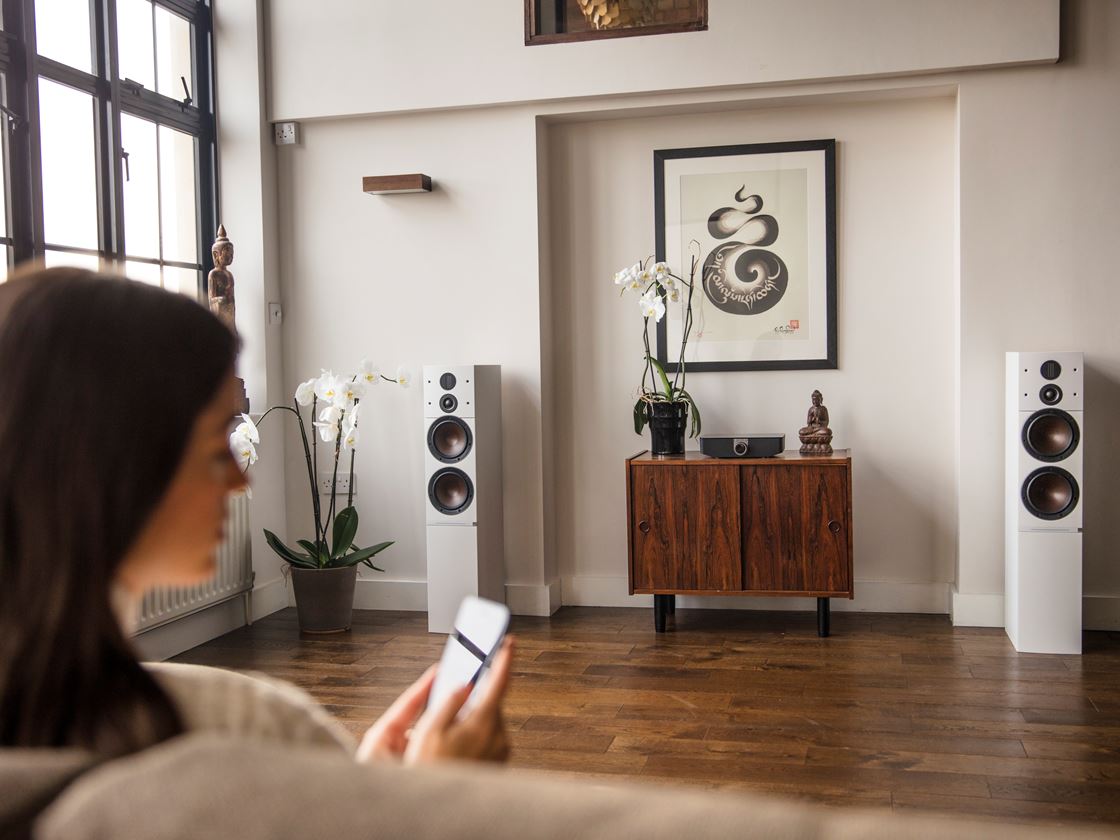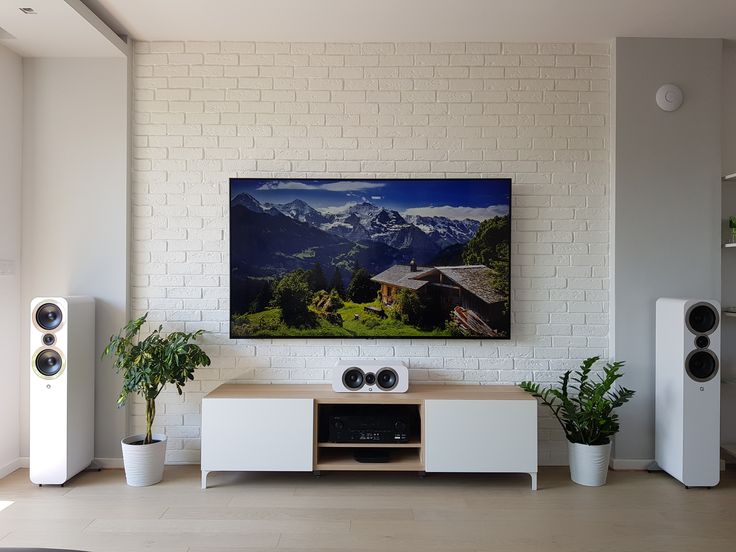 Address
331 W Pierpont Ave.
Salt Lake City, Ut 84101