Vinyl has always been the cool thing when it comes to playing music through your audio system. The only hard part is finding a turntable to play the sound of vinyl we all love.
Now the look is over with the well-respected NAD c558 turntable. NAD turntables have been Downtown Audio's number one selection for turntables because of its beautiful design and the amazing quality of sound it produces. The NAD c558 turntable is equipped with an Ortofon OM10 moving magnet cartridge, a high-grade moving tonearm, a heavy glass platter with a felt mat, gold-plated RCA audio jacks with detachable phono cables, and a flawless black lacker finish. 
Call Us For More Information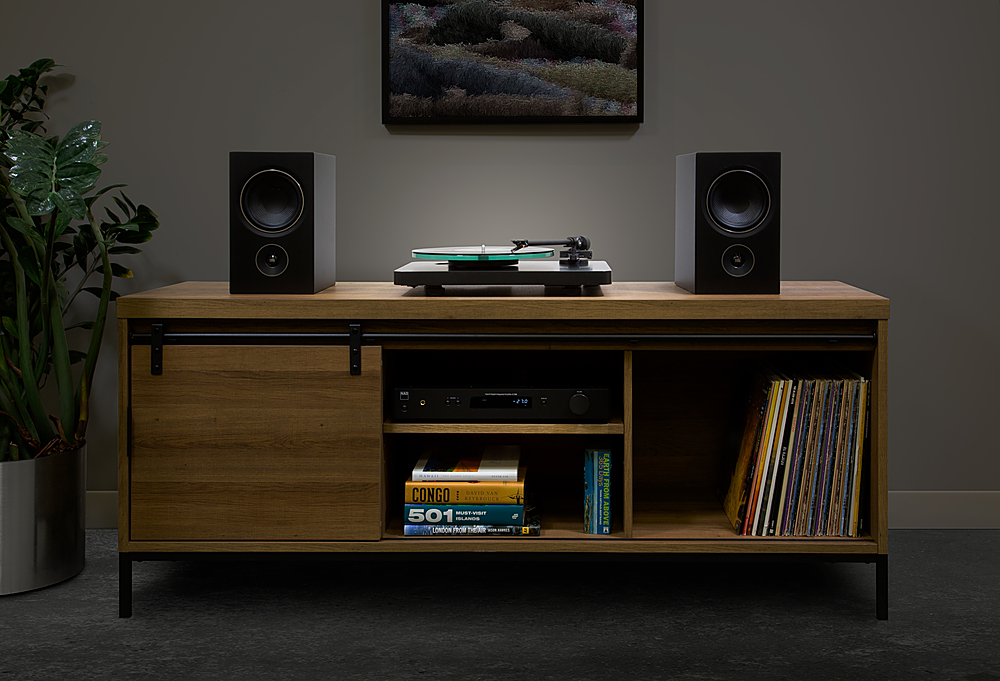 Here's What The Industry Thinks
We always try to provide an unbiased opinion when it comes to the lines we carry. So what better way to give you more information than show you what others think.
Great services to match our great prices. 
Your local audio and video supplier for the Salt Lake and Sugar house neighborhoods.